Alberta has never had a one-term government. Will Rachel Notley's NDP be first?
[ad_1]

Rachel Notley riffed on elemental NDP themes near the end of her speech at her party's fall convention: hope beats division, working together beats working alone, and being "our sister's keeper." Political boilerplate next line: "That is my conviction, and that is why I'm not done fighting, because we have only just begun." Then, to wrap up, she stated two obvious facts. "My name is Rachel Notley, and I am running again to be your premier!"
To her fellow Alberta New Democrats, it was a throwback to the declarative statements Notley made in her 2015 stump speeches, themselves a nod to the late Jack Layton's assertion that he was running for prime minister in 2011, when he came closer to that goal than any federal NDP leader in history. Pundits and rivals initially waved off her claim as wide-eyed optimism, until Notley's sails were filled by a perfect storm—fury at the too-long-governing Tories and the near collapse of the Wildrose Party—and she won a majority by quadrupling the NDP's traditional vote share.
READ MORE: Ottawa's offer of financial aid for Alberta's oil industry falls flat
At the close of 2018, Notley's declaration sounds about as audacious as it used to. Coming into the spring election, the current premier is again an obvious underdog facing rotten odds. Pro-NDP sentiment in the province has definitively not quadrupled: a punishing recession, record budget deficits and the carbon tax sank the party's popularity early on, and polls show it has never come close to the highs it enjoyed on voting day 3.5 years ago. More daunting still for Notley: even if the NDP miraculously repeats its 40 per cent haul in the popular vote, it would not be enough—not with the United Conservative Party (UCP), Jason Kenney's consolidated right-wing squad, routinely polling above 50 per cent. Alberta has never had a one-term government before, but NDP rule is equally foreign here. Unless some profound, unforeseen shift reverses Kenney's solid lead—and last time shows that zany surprises can happen—he'll become premier next spring.
In some ways, the energy around Kenney's party echoes the days of the old Tory dynasty, a 44-year power streak when the province often felt like a one-party state. In many ridings outside the NDP's historical Edmonton base, UCP nominations have been as hotly contested as general elections, while there's virtually no jostling for NDP slots. The opposition party and its aligned third-party groups dominate fundraising. In question period, the governing side often attacks more than it defends, as if it's auditioning to be the official opposition. With this massive advantage, Kenney plans to test how much of a rightward correction Albertans are willing to make. More than just angling to erase the NDP's four-year imprint on Alberta, he wishes to roll back the political moderation of the Progressive Conservatives before that, too.
In speeches over the course of his 2.5-year project to unite Alberta conservatives and drive them to victory, Kenney has traced a hagiography of past Tory premiers. It begins with party saint Peter Lougheed, leaps to the populist Ralph Klein—and that's it. Absent are the four Tories who led Alberta after 2006; they belong to those fog-shrouded years when Kenney says the party lost its way, and the further-right Wildrose party ascended. His party's mission statement is to "renew the Alberta Advantage"—the alliterative slogan Klein coined for his anti-regulation, low-tax provincial ethos, before King Ralph's successors discarded the brand for something with less swagger. Kenney has spoken of rolling back a cluster of NDP policies and laws (promised first bill for the UCP: a carbon tax repeal act), and has a recent example to follow: Ontario Premier Doug Ford's summer sitting at Queen's Park to hastily bulldoze the Kathleen Wynne Liberals' accomplishments.
RELATED: Government's tight grasp on Alberta oil: A short(ish) history
After years of a gentler approach on climate change and anti-pipeline activists, Kenney vows a return to Alberta's old pugnacity with a "fight-back strategy" involving a pro-oil information "war room" in the energy department, and by launching and funding third-party lawsuits against environmental groups—inflammatory measures that may divide even the oil sector itself. Kenney speaks fondly, too, of returning to Alberta's flat-rate income tax (ended by Jim Prentice, the Tory era's final premier), and of welcoming more privately delivered health care, a plank no premier has touched since Klein. "I think we're going to have a mandate to be ambitious with a policy reform agenda," he told Maclean's in May.
Various impulses are behind his hawkish push. First, Kenney believes the economic and fiscal times demand it. "We're broke," he has replied to questions about the future of solar-panel subsidies and arts funding. Second, his new party includes most of those Wildrosers who found the latter-day PCs far too squishy, while some moderates bolted for the Alberta Party, a minor centrist faction. Third, Kenney's inner circle believe Albertans crave conservatism; internal polling shown to Maclean's indicates they prefer ditching the carbon tax and reducing spending rather than hiking taxes and piling on debt; they believe cuts need not affect front-line public services. A key UCP platform author is Mark Milke, a former senior fellow at the conservative Fraser Institute (and occasional Maclean's columnist). In his newly released book, Ralph vs. Rachel, Milke writes that the post-Klein premiers "were little different from Canada's perennial interventionist political collective, the New Democratic Party."
Finally, this all speaks to Kenney's own values. While he maintains he's evolved from (or at least doesn't want to act on) his earlier socially conservative positions on abortion and same-sex marriage, he proudly touts his days as an anti-tax gadfly and head of the Canadian Taxpayers Federation, which used to prod Klein to be more fearlessly conservative.
READ MORE: Alberta's handful of anti-pipeline protesters wage a lonely war
Provincial conservatives aren't the only ones uniting behind Kenney. The federal Conservatives are keen to help the former Harper cabinet minister sweep Alberta next spring, after they'd long been split between Alberta's PC and Wildrose factions. He's the Canadian conservative movement's most articulate messenger, and many of their number hope he'll help combat the carbon tax. Restoring such a stalwart in the mythical conservative heartland, then, is a keenly sought prelude to ousting Justin Trudeau as Prime Minister—and one that'll provide a much needed tactical rehearsal for next fall's federal campaign.
For the NDP, this Alberta election won't be the national project the last one was. In 2015, heavyweights from the Manitoba government and the Layton and Thomas Mulcair camps flew in for a training run. This time, federal leader Jagmeet Singh's camp is threadbare, while the only other New Democrat government is John Horgan's in Victoria, which Notley banned her team from helping during B.C.'s last campaign due to the Horgan NDP's anti-pipeline stance. Trudeau's Liberals would love to retain Notley as a provincial ally, but as much as Kenney is treating Trudeau like a campaign punching bag (an old Alberta pastime), he would be doing Notley no favours by punching back. For an Alberta New Democrat these days, getting help from the federal Liberals is about as politically appealing as buddying up to the B.C. NDP—like choosing between drinking bleach and ammonia.
Notley's team will fight on undeterred against the mightiest archconservative foe they've had in Alberta in ages. Warnings about dire spending cuts, privatization and tax cuts for the wealthy are a key part of the NDP's defence against Kenney—all classic NDP positions from their opposition days. "We run the risk of rerunning the worst of the Klein years," says Gil McGowan, long-time head of the Alberta Federation of Labour. (Public-sector and private unions remain the core of Alberta NDP's base; a former AFL executive authored the party's 2015 platform.)
RELATED: All the green, leafy, pun-filled names of the pot stores coming to Alberta
New Democrats also assert that Albertans are more progressive than the conservative stereotype suggests. Between their win and past PC victories over Wildrose, they note, voters have repeatedly chosen the party that pledged to safeguard the public sector over one vowing to cut it. Notley's party says it can balance the budget by 2023; UCP by 2024. Her backers also argue, accurately, that the economy has been recovering, and that the NDP has restrained program spending growth better than past Tory governments. Still, thanks to continuing oil-sector sluggishness, unemployment levels remain ugly while stagnant government revenue has kept deficits high. And party insiders concede that if the election is about the carbon tax, they'll almost certainly lose.
Fearing they're outflanked on the economy, Notley's side has relentlessly attacked Kenney, a former immigration minister, as an extremist on social issues, highlighting would-be candidates and party members with records of racist or homophobic comments—along with some things Kenney himself has uttered. A similar ploy worked to repel the Wildrose Party in 2012, preserving the PC dynasty. But by most indications, Kenney has a long way to fall before he risks losing. Prentice, days before losing as premier in 2015, declared that Alberta "is not an NDP province." Kenney and his Conservatives are confident Prentice had a point, one brief historical blip notwithstanding.
[ad_2]

Source link
Canadian Tech Calling: Moon and Mars and Mobile Phones
Canadian technological know-how is helping develop reliable mobile communications for next-generation space missions, including manned missions to the Moon, Mars and beyond.
With many eyes here on Earth now focused on Mars, following the successful journey of 'Percy', the roving space exploration vehicle more formally known as Perseverance that is now cruising the Martian landscape, the continued role of Canadian researchers and technologists in space exploration has also drawn more attention.
A team of researchers at Simon Fraser University is working to make LTE/4G and Wi-Fi communications systems on the Moon a reality, along with others in the U.S. and Canada, under the umbrella of the Artemis Program at NASA.
That project will see the return of human beings to the Moon by 2024, and then to the surface of Mars after that.
As part of those efforts, NASA selected Nokia Bell Labs to build a test network and communications infrastructure to build interoperability standards among future cellular and Wi-Fi networks, so that all types of devices can be connected and support Artemis.
The network must provide critical communication capabilities for many different data transmission applications, including command and control functions; real-time navigation and remote control of surface rovers; as well as the streaming of high definition video, applications that are all vital to long-term human presence on a lunar or planetary surface.
"It sounds like far-out stuff, building networks on the Moon, Mars and even further out in our solar system," says Stephen Braham, the director of the PolyLAB for Advanced Collaborative Networking at SFU. "But we're actually testing Nokia's technology right now."
SFU's PolyLAB for Advanced Collaborative Networking is doing some of that work at its Exploration Wireless Communications testbed at Vancouver's Harbour Centre, in collaboration with the Canadian Space Agency (CSA).
"(This is) what will allow us to build the ladder of technology standards needed to get cellular networks off Earth and into the solar system," Braham said in a statement.
NASA and the CSA handed that critical testing to Braham and the scientists at PolyLAB, the Canadian component of what's called the Exploration Wireless Communications (ExWC).
"Before space agencies can adopt these technologies, we need to prove we can operate between multiple vendors and different agencies, which is why NASA and CSA supports the ExWC testbed," he continued.

The ExWC testbed launched back in 2018, testing high-speed wireless communications systems for space use, including 5G-forward LTE solutions and advanced Wi-Fi.
The SFU radio transmission systems, in the lab and on masts in the mountains in B.C. and the Yukon, are tested with various vendors and leading telecom providers, such including Vancouver-based Star Solutions and Sierra Wireless, another local company, as well as international telecommunications firms like Nokia.
Braham and associate professor Peter Anderson, who directs the SFU Telematics Research Laboratory that includes PolyLAB, both have extensive track records working on communication systems for NASA and the Canadian Space Agency (CSA).
It includes extensive research on very early cellular and Wi-Fi networks in the Canadian High Arctic, where advanced field communications systems were set up to support the SETI Institute and Mars Institute-lead NASA Haughton-Mars Project (HMP) up on Devon Island.
That's where Braham and his team tested the technology (developed in Canada) that became a big part of modern Wi-Fi, LTE, and now 5G technology, in order to meet up-front needs on human lunar missions if not all manned space flights.
From those early beginnings, the SFU team has now worked with other collaborators for the ongoing design and development of Canada's prototype lunar/Mars surface communication networking systems, specifically the ExoMars rover, including Canadian space technology company MDA and the Canadian Communications Research Centre.
Braham is also an Associate Member on the Consultative Committee for Space Data Systems (CCSDS), supporting CSA during discussions and development of international standards for computing, networking, and communications in space. He also worked for many years as a member of the CSA's nine-member Space Exploration Advisory Committee (SEAC), providing community leadership and representation in aspects of human space exploration in Canada.
But, when space agency officials announced recently that a Canadian will be aboard when NASA returns to the Moon in 2023, well, Braham was not named as that astronaut.
Nevertheless, with his and his team's help, that astronaut will make Canada the second country in history to have someone travel into deep space and fly around the Moon.
And maybe use a mobile phone to call us and tell us all about it.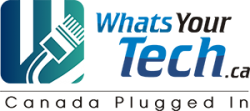 Canadian Consumer Coalition Calls for Affordable Internet on National Day of Action
Tomorrow, Tuesday, March 16, a national day of action will be staged by Canadian consumer advocates, social justice groups, telecom policy experts, digital activists, and independent ISPs, or Internet Service Providers.
In a series of scheduled virtual events, there will be calls for the federal government and telecom regulators to take action and ensure affordable Internet and wireless services are available to all Canadians.
The free online event is open to the public, and planners and scheduled participants in the Day of Action for Affordable Internet hope consumers themselves will them in urging a range of actions be taken by the federal government, the CRTC and the country's Competition Bureau.
Advocating for a more affordable Internet will be: ACORN Canada; Brookfield Institute for Innovation + Entrepreneurship; activist and author Cory Doctorow; Canada Research Chair in Internet and E-Commerce Law Michael Geist; The Internet Society Canada Chapter; OpenMedia; Public Interest Advocacy Centre; Ryerson Leadership Lab; Samuelson-Glushko Canadian Internet Policy and Public Interest Clinic; and TekSavvy Solutions.
And while a lack of competition has long been cited as a reason for high prices in Canada, the fact that a majority of subscribers stick with the 'Big Three' is also a stumbling block to leveling the playing field, at least price-wise.

Canada's Competitive Network Operators, a trade organization made up of Internet and telecommunications service providers that own/operate telecommunications networks across the country, is also fighting for a fair Internet pricing and accessibility structure.
Pandemic Pressures
Affordable Internet activists point out that, throughout the current COVID-19 crisis, reliable and affordable connectivity became even more essential. So did many things, in fact: many we had never deemed as so important, relevant or even as noteworthy as high speed Internet.
"The affordability and accessibility of the [I]nternet has never been more critical," says Franca Palazzo, one of the event participants and the executive director of the Internet Society, Canada Chapter. "More than ever, we are being asked to work, learn and connect online."
While it is true that many of our fellow Canadians are struggling to make ends meet during this pandemic, and they struggle, the coalition says, to pay some of the highest telecom bills in the world (while others can't even get high-quality reliable connections), it is also true that many of us are using our high-speed connections more than ever with no increase in cost or decrease in service as a result of our pandemic-related stay-at-home, work-at-home or school-at-home activities.
The big three providers in Canada – Bell, Rogers and Telus – are among those companies that lifted data caps on cable and fibre-based residential Internet services; it's a corporate goodwill gesture made as a result of pandemic and public pressures. The caps have been lifted until the end of June, where and when possible. (The Liberal government has directed the country's largest telecom providers to cut specific cellphone prices in general.)
Not everyone is eligible for the pandemic discounts, however: some folks still using cellular (where, for example, high speed networking is not available) for their Internet connections are unable to get discounts because, the telecoms say, bandwidth and capacity would be threatened if caps were removed from cellular service.
"The digital divide in Canada is sometimes portrayed as exclusively a rural-urban divide," says Sam Andrey, the director of policy and research at Ryerson Leadership Lab, where research and analysis into Internet usage is conducted. "But even in Canada's largest cities, there are persistent gaps in access to digital services, devices and affordable [I]nternet at sufficient speeds that map onto other socioeconomic inequities, including income, age, race and ability," he adds.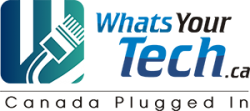 Brim Financial Raises $25M Series B to transform the way people bank and shop
TORONTO, March 16, 2021 /PRNewswire/ – Brim Financial (Brim), a Canadian next-generation Fintech company and certified credit card issuer, today announced the close of a $25M Series B, co-led by Desjardins Group and US-based EPIC Ventures with strong participation from Canadian and US based investors including goeasy Ltd., White Owl and Impression Ventures.
Brim's state-of-the-art technology stack and credit cards infrastructure leverages the company's ability to directly access the payment rails as an issuer, enabling Brim to deliver a fundamentally transformative ecosystem of financial products for consumers and businesses.
The Series B financing will bolster Brim's Platform as a Service (PaaS). Brim's B2B2C strategy enables any bank, credit union, fintech or large commercial partner to seamlessly roll out Brim's financial products platform, credit cards and integrated buy-now pay-later solutions, mobile and digital banking, and behavior-driven customer engagement, all embedded with a best-in-class globally open loyalty and rewards ecosystem available in real-time at all merchants worldwide. With Brim's Platform as a Service, partners have the ability to customize every element of the platform and leverage Brim's end-to-end services, on a modular and turnkey basis.
"Our technology stack powers banking, loyalty and integrated e-commerce on a single platform, with the customer experience at the center of it all" said Rasha Katabi, CEO and Founder of Brim Financial. "Today's digital environment has brought a new sense of urgency for institutions to assess how they will interact with their customers. We are well positioned to be at the forefront of this transformation that's shaping the way we live, connect and engage for decades to come, and we're excited to be working with investors who share the same vision."
Brim has expanded beyond the direct-to-consumer space enabling large partners to leverage their digital first platform, suite of credit cards and financial products, and a globally open rewards and e-commerce ecosystem. Brim seamlessly integrates buy-now pay-later capabilities in all of its revolving consumer and business credit card products, providing ultimate flexibility for customers with a uniquely and strongly differentiated ecosystem.
"We're thrilled to be part of Brim's next chapter. There is tremendous potential in the industry, both in Canada and in the US, and Brim is uniquely positioned to deliver a significant and much needed transformation." said Ryan Hemingway, Managing Director at EPIC Ventures. "Brim is combining banking and commerce like we haven't seen in North America."
Merged with its scalable technology platform, Brim has the largest open loyalty and rewards ecosystem as Brim's technology stack directly leverages the global payment network. Brim's Loyalty and Rewards are live at all points of sale globally, both in physical stores and online. Any merchant can be live and part of the ecosystem in less than 3 minutes.
"Brim's platform delivers industry-leading payments technology to their customers at an astonishing pace," Martin Brunelle, Vice-President, Growth, Acquisitions and Development at Desjardins Group. "Desjardins has earmarked $100 M to invest in technology companies and investment funds who can support our different business units in their digital transformation needs. We're very excited to be partnering with Brim."
With its platform built entirely from the ground up and directly on the global payment network, Brim is positioned to transform the future of the credit card industry and digital banking products with the world's largest open loyalty and rewards ecosystem. Brim has notably on-boarded hundreds of merchants to its rewards ecosystem since its launch, and rapid expansion will continue to be a key focus for the company going forward.