Brian Mulroney's eulogy to George H.W. Bush: Video
[ad_1]

Former prime minister Brian Mulroney delivered a eulogy at the funeral of former U.S. president George H.W. Bush on Dec. 5 in Washington. These are his full remarks.
You remember where you were the summer you left your teenager years behind and turned 20. Well, I was working as a labourer in my hometown in northern Quebec, trying to make enough money to get back into law school. It was a tough job, but I was safe and secure and had the added benefit of my mother's home cooking every night.
On Sept. 2, 1944, as we have just heard so eloquently from John, 20-year-old Lieutenant George Bush was preparing to attack Japanese war installations in the Pacific. He was part of a courageous generation of young Americans who led the charge against overwhelming odds in the historic and bloody battle for supremacy in the Pacific against the colossal military might of Imperial Japan. That's what George Bush did the summer he turned 20.
READ MORE: At George H.W. Bush's state funeral, every tribute seems a rebuke to Trump
Many men of differing talents and skills have served as president, and many more will do so as the decades unfold, bringing new strength and glory to these United States of America. And 50 or 100 years from now, as historians review the accomplishments and the context of all who have served as president, I believe it will be said that in the life of this country, the United States, which is in my judgment the greatest democratic republic that God has ever placed on the face of this Earth, I believe it will be said that no occupant of the Oval Office was more courageous, more principled and more honourable than George Herbert Walker Bush.
George Bush was a man of high accomplishment, but he also had a delightful sense of humour, and was a lot of fun. At his first NATO meeting in Brussels, as the new American president—he sat opposite me actually, that day—George was taking copious notes as the heads of government spoke. We were all limited in time. But you know, it's very flattering to have the president of the United States take notes as you speak. Even someone as modest as me threw in a few more adjectives here and there, to extend the pleasure of the experience.
After President Mitterrand, Prime Minister Thatcher, and Chancellor Kohl had spoken, it was the turn of the prime minister of Iceland who, as President Bush continued to write, went on and on and on and on—ending only when the secretary-general of NATO firmly decreed a coffee break. George put down his pen, walked over to me and said, "Brian, I've just learned the fundamental principle of international affairs." I said, "What's that, George?" He said, "The smaller the country, the longer the speech."
MORE: How an adorable photo of Sully the service dog became a psychological trigger
In the second year of the Bush presidency, responding to implacable pressures from the Reagan and Bush administrations, the Soviet Union imploded. This was, in my judgment, the most epochal event, political event, of the 20th century. An ominous situation that could've become extremely menacing to world security was instead deftly challenged by the leadership of President Bush in broad and powerful currents of freedom, providing the Russian people with the opportunity to build an embryonic democracy in a country that had been ruled by czars and tyrants for over a thousand years.
And then, as the Berlin Wall collapsed soon thereafter and calls for freedom cascaded across central and eastern Europe, leaving dictators and dogma in the trash can of history, no challenge—no challenge—assumed greater importance for western solidarity than the unification of Germany within an unswerving NATO. But old fears in western Europe and unrelenting hostility by the military establishment in the Soviet Union—and the Warsaw Pact—rendered this initiative among the most complex and sensitive ever undertaken. One serious misstep and this entire process could have been compromised, perhaps irretrievably. There's obviously no more knowledgeable or competent judge of what really happened at this most vital juncture of the 20th century than Chancellor Helmut Kohl of Germany. In a speech to a parliamentary commission of the Bundestag, Chancellor Kohl said categorically that this historic initiative of German reunification could never ever have succeeded without the brilliant leadership of President Bush.
Much has been written about the first Gulf War. Simply put, the coalition of 29 disparate nations assembled under the aegis of the United Nations—including, for the first time, many influential Arab countries, and led by the United States—will rank with the most spectacular and successful international initiatives ever undertaken in modern history. Designed to punish an aggressor, defend the cause of freedom and ensure order in a region that had seen too much of the opposite for far too long—this was President Bush's initiative from beginning to end.
President Bush was also responsible for the North American Free Trade Agreement, recently modernized and improved by new administrations, which created the largest and richest free-trade area in the history of the world; while also signing into law the Americans with Disabilities Act, which transformed the lives of millions and millions of Americans forever.
President Bush's decision to go forward with strong environmental legislation, including the Clean Air Act that resulted in the acid rain accord with Canada, is a splendid gift to future generations of Americans and Canadians, to savour in the air they breathe and the water they drink; in the forests they enjoy and the lakes, rivers and streams they cherish.
There's a word for this: it's called leadership. Leadership.
And let me tell you that when George Bush was president of the United States of America, every single head of government in the world knew that they were dealing with a gentleman. A genuine leader. One who was distinguished, resolute and brave.
I don't keep a diary, but occasionally I write private notes after important personal or professional events. One occurred at Walkers Point at Kennebunkport, Maine, on September 2nd, 2001. Mila and I had been spending our traditional Labour Day weekend with George and Barbara, and towards the end, he and I had a long, private conversation. My notes, capture the moment.
I told George how I thought his mood had shifted over the last eight years. From a series of frustrations and moments of despondency in 1993, to the high enthusiasm that I felt at the Houston launch of the Presidential Library, to George W.'s election as governor in November of that year, to the delight following Jeb's election in 1998, followed by their great pride and pleasure with George W.'s election to presidency. And perhaps most importantly, to the serenity we found today in both Barbara and George. They are truly at peace with themselves, joyous in what they and the children have achieved, gratified by the goodness that God has bestowed upon them all, and genuinely content with the thrill and promise of each passing day.
And at that, George, who had tears in his eyes as I spoke, said, "You know Brian, you've got us pegged just right, and the roller coaster of emotions we've experience since 1992. Come with me."
He led me down the porch at Walkers Point to the side of the house that fronts the ocean, and pointed to a small, simple plaque that had been unobtrusively installed just some days earlier. It read: "C.A.V.U."
George said, "Brian, this stands for 'ceiling and visibility unlimited.' When I was a terrified 18-to-19-year-old pilot in the Pacific, those were the words we hoped to hear before takeoff. It meant perfect flying, and that's the way I feel about our life today—C.A.V.U. Everything is perfect. Barbara and I could not have asked for better lives. We are truly happy, and truly at peace."
As I looked over the waters at Walkers Point on that cold September afternoon in Maine, I was reminded of the line, simple and true, that speaks to the real nature of George Bush and his love of his wonderful family and precious surroundings: There are wooden ships, there are sailing ships, there are ships that sail the sea/ But the best ships are friendships, and may they always be.
[ad_2]

Source link
Canadian Tech Calling: Moon and Mars and Mobile Phones
Canadian technological know-how is helping develop reliable mobile communications for next-generation space missions, including manned missions to the Moon, Mars and beyond.
With many eyes here on Earth now focused on Mars, following the successful journey of 'Percy', the roving space exploration vehicle more formally known as Perseverance that is now cruising the Martian landscape, the continued role of Canadian researchers and technologists in space exploration has also drawn more attention.
A team of researchers at Simon Fraser University is working to make LTE/4G and Wi-Fi communications systems on the Moon a reality, along with others in the U.S. and Canada, under the umbrella of the Artemis Program at NASA.
That project will see the return of human beings to the Moon by 2024, and then to the surface of Mars after that.
As part of those efforts, NASA selected Nokia Bell Labs to build a test network and communications infrastructure to build interoperability standards among future cellular and Wi-Fi networks, so that all types of devices can be connected and support Artemis.
The network must provide critical communication capabilities for many different data transmission applications, including command and control functions; real-time navigation and remote control of surface rovers; as well as the streaming of high definition video, applications that are all vital to long-term human presence on a lunar or planetary surface.
"It sounds like far-out stuff, building networks on the Moon, Mars and even further out in our solar system," says Stephen Braham, the director of the PolyLAB for Advanced Collaborative Networking at SFU. "But we're actually testing Nokia's technology right now."
SFU's PolyLAB for Advanced Collaborative Networking is doing some of that work at its Exploration Wireless Communications testbed at Vancouver's Harbour Centre, in collaboration with the Canadian Space Agency (CSA).
"(This is) what will allow us to build the ladder of technology standards needed to get cellular networks off Earth and into the solar system," Braham said in a statement.
NASA and the CSA handed that critical testing to Braham and the scientists at PolyLAB, the Canadian component of what's called the Exploration Wireless Communications (ExWC).
"Before space agencies can adopt these technologies, we need to prove we can operate between multiple vendors and different agencies, which is why NASA and CSA supports the ExWC testbed," he continued.

The ExWC testbed launched back in 2018, testing high-speed wireless communications systems for space use, including 5G-forward LTE solutions and advanced Wi-Fi.
The SFU radio transmission systems, in the lab and on masts in the mountains in B.C. and the Yukon, are tested with various vendors and leading telecom providers, such including Vancouver-based Star Solutions and Sierra Wireless, another local company, as well as international telecommunications firms like Nokia.
Braham and associate professor Peter Anderson, who directs the SFU Telematics Research Laboratory that includes PolyLAB, both have extensive track records working on communication systems for NASA and the Canadian Space Agency (CSA).
It includes extensive research on very early cellular and Wi-Fi networks in the Canadian High Arctic, where advanced field communications systems were set up to support the SETI Institute and Mars Institute-lead NASA Haughton-Mars Project (HMP) up on Devon Island.
That's where Braham and his team tested the technology (developed in Canada) that became a big part of modern Wi-Fi, LTE, and now 5G technology, in order to meet up-front needs on human lunar missions if not all manned space flights.
From those early beginnings, the SFU team has now worked with other collaborators for the ongoing design and development of Canada's prototype lunar/Mars surface communication networking systems, specifically the ExoMars rover, including Canadian space technology company MDA and the Canadian Communications Research Centre.
Braham is also an Associate Member on the Consultative Committee for Space Data Systems (CCSDS), supporting CSA during discussions and development of international standards for computing, networking, and communications in space. He also worked for many years as a member of the CSA's nine-member Space Exploration Advisory Committee (SEAC), providing community leadership and representation in aspects of human space exploration in Canada.
But, when space agency officials announced recently that a Canadian will be aboard when NASA returns to the Moon in 2023, well, Braham was not named as that astronaut.
Nevertheless, with his and his team's help, that astronaut will make Canada the second country in history to have someone travel into deep space and fly around the Moon.
And maybe use a mobile phone to call us and tell us all about it.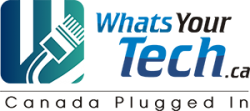 Canadian Consumer Coalition Calls for Affordable Internet on National Day of Action
Tomorrow, Tuesday, March 16, a national day of action will be staged by Canadian consumer advocates, social justice groups, telecom policy experts, digital activists, and independent ISPs, or Internet Service Providers.
In a series of scheduled virtual events, there will be calls for the federal government and telecom regulators to take action and ensure affordable Internet and wireless services are available to all Canadians.
The free online event is open to the public, and planners and scheduled participants in the Day of Action for Affordable Internet hope consumers themselves will them in urging a range of actions be taken by the federal government, the CRTC and the country's Competition Bureau.
Advocating for a more affordable Internet will be: ACORN Canada; Brookfield Institute for Innovation + Entrepreneurship; activist and author Cory Doctorow; Canada Research Chair in Internet and E-Commerce Law Michael Geist; The Internet Society Canada Chapter; OpenMedia; Public Interest Advocacy Centre; Ryerson Leadership Lab; Samuelson-Glushko Canadian Internet Policy and Public Interest Clinic; and TekSavvy Solutions.
And while a lack of competition has long been cited as a reason for high prices in Canada, the fact that a majority of subscribers stick with the 'Big Three' is also a stumbling block to leveling the playing field, at least price-wise.

Canada's Competitive Network Operators, a trade organization made up of Internet and telecommunications service providers that own/operate telecommunications networks across the country, is also fighting for a fair Internet pricing and accessibility structure.
Pandemic Pressures
Affordable Internet activists point out that, throughout the current COVID-19 crisis, reliable and affordable connectivity became even more essential. So did many things, in fact: many we had never deemed as so important, relevant or even as noteworthy as high speed Internet.
"The affordability and accessibility of the [I]nternet has never been more critical," says Franca Palazzo, one of the event participants and the executive director of the Internet Society, Canada Chapter. "More than ever, we are being asked to work, learn and connect online."
While it is true that many of our fellow Canadians are struggling to make ends meet during this pandemic, and they struggle, the coalition says, to pay some of the highest telecom bills in the world (while others can't even get high-quality reliable connections), it is also true that many of us are using our high-speed connections more than ever with no increase in cost or decrease in service as a result of our pandemic-related stay-at-home, work-at-home or school-at-home activities.
The big three providers in Canada – Bell, Rogers and Telus – are among those companies that lifted data caps on cable and fibre-based residential Internet services; it's a corporate goodwill gesture made as a result of pandemic and public pressures. The caps have been lifted until the end of June, where and when possible. (The Liberal government has directed the country's largest telecom providers to cut specific cellphone prices in general.)
Not everyone is eligible for the pandemic discounts, however: some folks still using cellular (where, for example, high speed networking is not available) for their Internet connections are unable to get discounts because, the telecoms say, bandwidth and capacity would be threatened if caps were removed from cellular service.
"The digital divide in Canada is sometimes portrayed as exclusively a rural-urban divide," says Sam Andrey, the director of policy and research at Ryerson Leadership Lab, where research and analysis into Internet usage is conducted. "But even in Canada's largest cities, there are persistent gaps in access to digital services, devices and affordable [I]nternet at sufficient speeds that map onto other socioeconomic inequities, including income, age, race and ability," he adds.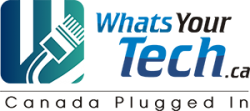 Brim Financial Raises $25M Series B to transform the way people bank and shop
TORONTO, March 16, 2021 /PRNewswire/ – Brim Financial (Brim), a Canadian next-generation Fintech company and certified credit card issuer, today announced the close of a $25M Series B, co-led by Desjardins Group and US-based EPIC Ventures with strong participation from Canadian and US based investors including goeasy Ltd., White Owl and Impression Ventures.
Brim's state-of-the-art technology stack and credit cards infrastructure leverages the company's ability to directly access the payment rails as an issuer, enabling Brim to deliver a fundamentally transformative ecosystem of financial products for consumers and businesses.
The Series B financing will bolster Brim's Platform as a Service (PaaS). Brim's B2B2C strategy enables any bank, credit union, fintech or large commercial partner to seamlessly roll out Brim's financial products platform, credit cards and integrated buy-now pay-later solutions, mobile and digital banking, and behavior-driven customer engagement, all embedded with a best-in-class globally open loyalty and rewards ecosystem available in real-time at all merchants worldwide. With Brim's Platform as a Service, partners have the ability to customize every element of the platform and leverage Brim's end-to-end services, on a modular and turnkey basis.
"Our technology stack powers banking, loyalty and integrated e-commerce on a single platform, with the customer experience at the center of it all" said Rasha Katabi, CEO and Founder of Brim Financial. "Today's digital environment has brought a new sense of urgency for institutions to assess how they will interact with their customers. We are well positioned to be at the forefront of this transformation that's shaping the way we live, connect and engage for decades to come, and we're excited to be working with investors who share the same vision."
Brim has expanded beyond the direct-to-consumer space enabling large partners to leverage their digital first platform, suite of credit cards and financial products, and a globally open rewards and e-commerce ecosystem. Brim seamlessly integrates buy-now pay-later capabilities in all of its revolving consumer and business credit card products, providing ultimate flexibility for customers with a uniquely and strongly differentiated ecosystem.
"We're thrilled to be part of Brim's next chapter. There is tremendous potential in the industry, both in Canada and in the US, and Brim is uniquely positioned to deliver a significant and much needed transformation." said Ryan Hemingway, Managing Director at EPIC Ventures. "Brim is combining banking and commerce like we haven't seen in North America."
Merged with its scalable technology platform, Brim has the largest open loyalty and rewards ecosystem as Brim's technology stack directly leverages the global payment network. Brim's Loyalty and Rewards are live at all points of sale globally, both in physical stores and online. Any merchant can be live and part of the ecosystem in less than 3 minutes.
"Brim's platform delivers industry-leading payments technology to their customers at an astonishing pace," Martin Brunelle, Vice-President, Growth, Acquisitions and Development at Desjardins Group. "Desjardins has earmarked $100 M to invest in technology companies and investment funds who can support our different business units in their digital transformation needs. We're very excited to be partnering with Brim."
With its platform built entirely from the ground up and directly on the global payment network, Brim is positioned to transform the future of the credit card industry and digital banking products with the world's largest open loyalty and rewards ecosystem. Brim has notably on-boarded hundreds of merchants to its rewards ecosystem since its launch, and rapid expansion will continue to be a key focus for the company going forward.