The Senate of Canada is up on its hind legs. Will it bite?
[ad_1]

Talk about reforming the Senate, the den of what our first prime minister called "sober second thought," even if that wasn't a capacity he himself had, is as old as the body itself. Throughout its 151 years, there have been plenty of attempts to amend or modernize the body, some successful, some not, some from within, some from without: elect senators, ensure equal representation of the provinces, introduce terms, set age limits, let the provinces suggest appointees, adopt a code of ethics, and even "roll up the red carpet."
Some of these reforms and others have seen the light of day, including mandatory retirement at age 75, a Conflict of Interest Code and public meetings of the chamber's internal economy committee. In June 2016 during the debate on C-14, the assisted dying bill, and again in February 2018, with C-45, the cannabis bill, the Senate welcomed cameras and photographers as a special measure. In the New Year, when the upper house temporarily moves into the Government Conference Centre while its permanent home, Centre Block, undergoes renovations for the next decade, it will routinely broadcast its proceedings—and will continue to do so after returning to Parliament Hill.
Reforms have been mostly incremental and modest. Permanent, widespread Senate elections and term limits have been non-starters—and the Red Chamber isn't going anywhere. Over the past three years, however, the place has been on the fast-track to next-level relevance—as its delay of back-to-work legislation for postal workers recently signalled. Ask any of the politicians, staffers, or government relations professionals around the Hill, and they'll tell you things have changed. Especially one thing: lobbying. There's a lot more of it. In January 2018, the National Post reported that lobbying in the Senate doubled in 2017 from the previous year—increasing to 1,250 monthly communications reports of meetings. That's up sixfold since 2015.
RELATED: How the Senate is cracking down to get Trans Mountain built
Last spring, the commissioner of lobbying released her latest report covering the fiscal year ending March 31. She noted that the Senate ranks fifth among government institutions listed in lobbyist registrations for last year—with 22,871. That's compared to 23,784 for Finance Canada and 28,614 for the third-place Prime Minister's Office. (The House of Commons tops the list with 35,155.)
You don't need to go back far to find the origins of this growth. In January 2014, amid scandals in the Senate, Justin Trudeau, then the mere leader of the third party, stunned parliamentarians and the public when, without notice, he removed Liberal senators from his party's caucus. Trudeau and his team maintained strict secrecy with the plan, signalling their intention to take reform seriously, if high-handedly. Liberal senators—who soon designated themselves "Senate Liberals," were not amused. Then, in December 2015, Trudeau, now Prime Minister, went ever further. He introduced an arms-length, non-partisan, merit-based process to appoint senators who would henceforth enter the chamber as non-affiliated members. The hope was that over time the body would become "independent"—a place for experts doing expert work, overcoming the chamber's legacy as a club for party hacks and expense fiddlers—a reward to loyalists known as "the taskless thanks."
But some senators say Trudeau is pushing limits others began testing decades ago. "We were starting modernization way before 2015," says Conservative Senator Raynell Andreychuk, who was appointed to the upper chamber in 1993 by Brian Mulroney. "I was part of a group in 1994 working on modernizing the Senate…it hasn't been frozen in time." But reform is complicated, Andreychuk says, for the same reason that the Senate is here to stay: "What has been frozen in time is the constitution. And that has limited how we can modernize and change."
The thing about institutions is that when they change, they tend to do so slowly—and sometimes unpredictably. Greg MacEachern, senior vice president of government relations at Proof Strategies, says recent changes have made the Senate an "Island of Unintended Consequences," adding that there isn't necessarily anything wrong with that since the Senate does valuable work.
His view is echoed by Senator Grant Mitchell, a non-affiliated member of the chamber and the body's government liaison. Mitchell is one of Canada's most lobbied senators—second to Terry Mercer last year and first this year. "I'm quite happy with that," says Mitchell. "It demonstrates that I've been involved in two extremely big bills." Mitchell sponsored C-49, on transportation, and C-69, on environmental impact assessment. Each bill is complex, multi-faceted, and draws the interest of individuals and groups from industry and civil society.
Some senators are reluctant to meet with lobbyists. They either feign a lack of availability ("see me in a few months") or refuse to see them altogether. Mitchell has trouble with their reticence. "I think it's naïve for somebody to say they would never meet with lobbyists," he says, offering a different conception of the policymaking process. "It's very hard to keep up if you don't. What are you left with? If you're not knocking on [voters'] doors, are you just reading newspapers?"
These dueling approaches reflect a Senate in transition, a body working through both the intended and unintended consequences of Trudeau's reforms and its own internal changes. Jim Munson, a Senate Liberal appointed by Jean Chrétien in late 2003, says the growth in lobbying is unprecedented.
"It's something I've never seen before," he says, "and I attribute that to the creation of an independent body of senators…it's not just a given that legislation will be passed in the manner the government would like it to be passed, and in the shape they would like it to be passed." Munson concludes: "It's open season in the Senate."
So, what does the season's haul look like? The rise in lobbying correlates with a significant increase in successful Senate amendments to government bills. Senator Peter Harder, appointed by Trudeau in March 2016, a non-affiliated member who serves as government representative in the chamber, points out that the Senate has successfully amended a quarter of government bills in the current session—14 of 54. In comparison, he notes, only one bill was amended in the final session of Parliament under Stephen Harper, with a Conservative-dominated chamber—"and that was with Mr. Harper sanctioning it," he says.
These interventions have gone far beyond collaboration between collegial parliamentarians in the Senate and House (though there is some of that). In 2017, the Senate and the Commons were locked in a standoff over S-3, a bill to amend status rules in the Indian Act in response to a court decision in Quebec that found parts of the act to be sexist and unconstitutional. After deadline delays and extensions, the Senate offered an amendment that went further than the government's original bill in removing sexist rules that put conditions on transferring "Indian" status to offspring. The government, worried by estimates (believed by one of its own departments to be inflated) that the amendment would increase the number of people who could claim status by as much as 1.2 million, refused the change. The Senate bided its time. Eventually, the government compromised with its own House amendment promising consultations and a commitment to address sexism in the Indian Act. Still, the Senate vowed to act as a "watchdog," ensuring the measures in the bill were implemented in a timely fashion. The message had been sent.
The Senate asserted itself more boldly still this year when it proposed 46 amendments to the Cannabis Act, which legalized recreational use of marijuana. In June, it looked as if the two chambers of Parliament were headed towards another showdown, as the House rejected key Senate amendments including prohibitions on distributing cannabis-company branded merchandise and allowing provinces to ban growing marijuana at home. Eventually, the upper house relented and passed the bill 52 to 29.
RELATED: Kill the Senate
There have been other tense moments between the House and Senate, including a bill on impaired driving (C-46), a labour relations bill (C-4), a RCMP labour relations bill (C-7), a transportation bill (C-49), and even (extraordinarily, since it was a money bill) the budget implementation bill in 2017 (C-44). Pressure on the government in these cases came from a variety of senators including Conservatives, Senate Liberals, and Independents.
More recently, as the holiday season began, the Senate passed C-89, the government's hurried back-to-work legislation for Canada Post workers who had been on a rotating strike for weeks. The chamber passed the bill 53 to 25 (with four abstentions) despite some senators questioning the haste and constitutionality of the bill. While C-89 was a test of the Senate's independence, the vote's outcome reflects both the upper house's judgment and commitment to defer to the elected House. Nonetheless, the 'No' votes came from across party lines, including Senate Liberals, Conservatives, and members of the Independent Senators Group.
So far, the Senate remains committed to passing government legislation, ultimately deferring to the will of the elected, confidence chamber. But the staredowns reflect a changing—and perhaps soul-searching—Senate, as a new parliamentary dynamic emerges. Senators and MPs are working out, day-by-day, bill-by-bill, the limits of what the Red Chamber can, will and must do—and just as importantly, what they can't, won't and mustn't. Harder argues what we're seeing is something he calls robust bicameralism. "Parliament has always been bicameral," he says. "But it hasn't been bicameral in the sense of having the Senate as part of the day-to-day system of governance."
Robust bicameralism has limits, though. According to Harder, the Senate is "an advising body, not a politically accountable body," by which he means directly accountable to the electorate. He concludes, "We are here to advise, improve, amend. But we are not here to obstruct. The political accountability goes through the other chamber. We ping, but we don't ping-pong." (The Senate has, however, occasionally done some ping-ponging, as noted above.)
Amendments, speeches, meetings, and study are important. But would the Senate defeat a bill, as it has only a handful of times since the Second World War? Harder says he could imagine a theoretical case in which the Red Chamber would assert its right to do so. "I don't want to predict but I would think that if the Government of Canada had to use the notwithstanding clause to implement something that was a campaign promise, there might be some resistance in the Senate," he says. An extreme and unlikely scenario, that hard test is probably not going to arise any time soon, and Harder otherwise stands firm on his commitment to the Salisbury Doctrine, a constitutional convention devised in the United Kingdom, which stipulates that the upper house will not defeat a government bill that was campaigned on.
Senator Yuen Pau Woo, the facilitator of the Independent Senators Group, which now holds an absolute majority in the Senate, echoes Harder's perspective. He also recognizes that the chamber is evolving. "We are still finding our way and there are many different paths the Senate could evolve towards, and it is within the Senate and senators themselves to shape that future," he says. Still, he accepts limits, noting "government bills coming to the Senate demand our attention on a timely basis and ultimately they demand that we vote on them."
Like Harder, Woo is careful not to press back too forcefully against the government. "Being independent doesn't mean being a free electron," he says. "Independence is not radical autonomy. Independence comes with responsibility and it comes with an institutional context that in some ways is more important than the mere recitation of independence." It should come as no surprise, then, that a 2017 study by the CBC's Éric Grenier found that Independent senators appointed by Trudeau voted with the government 94.5 percent of the time. And for good reason, claims Woo. "If we voted against the government most of the time, do you think the public would be saying, 'Now that's the sign of a successful Senate?' Probably not. No, they'd be saying, 'My god, what's happening in Ottawa?' "
RELATED: Justin Trudeau on fighting populism, pushing a carbon tax, getting a NAFTA deal, and more
Does that mean the independent senators can be counted on by the government? Mitchell says no. In previous years, his position—government liaison—was cast as the whip: a member of the leadership whose job it is to secure votes and ensure party discipline. That job is different now, since no senator caucuses with the governing party in the House of Commons and thus none is subject to their control or discipline. "I'm the one person who can tell you, because I have to count votes, I have to figure out who's voting how. The [Independent Senators Group] isn't whipped," says Mitchell.
That presents a potential problem for getting bills passed. Mitchell notes that Conservative senators remain partisan and routinely vote against government legislation. What, then, are unelected independent senators to do? Join them and defeat government legislation? Hopefully not. "At the end of the day, [the independent senators] act responsibly. Not because they're supporting government for the sake of supporting government or because they're somehow Liberals—because they're not. They do it because they have a responsibility to do it."
So, despite the outlines of the new Senate coming into view, the chamber's future remains blurry—and the 2019 election is less than a year away. Will it vote with government as often, or more so, as the House of Commons rushes to get as much done as they can before the writs are issued? What if the Conservatives under Andrew Scheer—who wishes to return to the old Senate model—form government? Will non-affiliated senators appointed by Trudeau pass Scheer's legislation (at least) as fast and willingly as they have that of the PM who welcomed them to Ottawa? Will an increasingly emboldened Senate more frequently amend or even defeat government legislation?
We don't know. That's the risk that comes with institutional change and the emergence of new practice and norms. They ripple. They create waves. And sometimes, they create waves big enough that they crash back down on you. Still, big changes to the Senate have been a long time coming. Now that they're here, and with more to come, Canadians should watch closely. For better or worse, the future of our democracy is bound up with what happens there.
[ad_2]

Source link
Canadian Tech Calling: Moon and Mars and Mobile Phones
Canadian technological know-how is helping develop reliable mobile communications for next-generation space missions, including manned missions to the Moon, Mars and beyond.
With many eyes here on Earth now focused on Mars, following the successful journey of 'Percy', the roving space exploration vehicle more formally known as Perseverance that is now cruising the Martian landscape, the continued role of Canadian researchers and technologists in space exploration has also drawn more attention.
A team of researchers at Simon Fraser University is working to make LTE/4G and Wi-Fi communications systems on the Moon a reality, along with others in the U.S. and Canada, under the umbrella of the Artemis Program at NASA.
That project will see the return of human beings to the Moon by 2024, and then to the surface of Mars after that.
As part of those efforts, NASA selected Nokia Bell Labs to build a test network and communications infrastructure to build interoperability standards among future cellular and Wi-Fi networks, so that all types of devices can be connected and support Artemis.
The network must provide critical communication capabilities for many different data transmission applications, including command and control functions; real-time navigation and remote control of surface rovers; as well as the streaming of high definition video, applications that are all vital to long-term human presence on a lunar or planetary surface.
"It sounds like far-out stuff, building networks on the Moon, Mars and even further out in our solar system," says Stephen Braham, the director of the PolyLAB for Advanced Collaborative Networking at SFU. "But we're actually testing Nokia's technology right now."
SFU's PolyLAB for Advanced Collaborative Networking is doing some of that work at its Exploration Wireless Communications testbed at Vancouver's Harbour Centre, in collaboration with the Canadian Space Agency (CSA).
"(This is) what will allow us to build the ladder of technology standards needed to get cellular networks off Earth and into the solar system," Braham said in a statement.
NASA and the CSA handed that critical testing to Braham and the scientists at PolyLAB, the Canadian component of what's called the Exploration Wireless Communications (ExWC).
"Before space agencies can adopt these technologies, we need to prove we can operate between multiple vendors and different agencies, which is why NASA and CSA supports the ExWC testbed," he continued.

The ExWC testbed launched back in 2018, testing high-speed wireless communications systems for space use, including 5G-forward LTE solutions and advanced Wi-Fi.
The SFU radio transmission systems, in the lab and on masts in the mountains in B.C. and the Yukon, are tested with various vendors and leading telecom providers, such including Vancouver-based Star Solutions and Sierra Wireless, another local company, as well as international telecommunications firms like Nokia.
Braham and associate professor Peter Anderson, who directs the SFU Telematics Research Laboratory that includes PolyLAB, both have extensive track records working on communication systems for NASA and the Canadian Space Agency (CSA).
It includes extensive research on very early cellular and Wi-Fi networks in the Canadian High Arctic, where advanced field communications systems were set up to support the SETI Institute and Mars Institute-lead NASA Haughton-Mars Project (HMP) up on Devon Island.
That's where Braham and his team tested the technology (developed in Canada) that became a big part of modern Wi-Fi, LTE, and now 5G technology, in order to meet up-front needs on human lunar missions if not all manned space flights.
From those early beginnings, the SFU team has now worked with other collaborators for the ongoing design and development of Canada's prototype lunar/Mars surface communication networking systems, specifically the ExoMars rover, including Canadian space technology company MDA and the Canadian Communications Research Centre.
Braham is also an Associate Member on the Consultative Committee for Space Data Systems (CCSDS), supporting CSA during discussions and development of international standards for computing, networking, and communications in space. He also worked for many years as a member of the CSA's nine-member Space Exploration Advisory Committee (SEAC), providing community leadership and representation in aspects of human space exploration in Canada.
But, when space agency officials announced recently that a Canadian will be aboard when NASA returns to the Moon in 2023, well, Braham was not named as that astronaut.
Nevertheless, with his and his team's help, that astronaut will make Canada the second country in history to have someone travel into deep space and fly around the Moon.
And maybe use a mobile phone to call us and tell us all about it.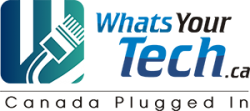 Canadian Consumer Coalition Calls for Affordable Internet on National Day of Action
Tomorrow, Tuesday, March 16, a national day of action will be staged by Canadian consumer advocates, social justice groups, telecom policy experts, digital activists, and independent ISPs, or Internet Service Providers.
In a series of scheduled virtual events, there will be calls for the federal government and telecom regulators to take action and ensure affordable Internet and wireless services are available to all Canadians.
The free online event is open to the public, and planners and scheduled participants in the Day of Action for Affordable Internet hope consumers themselves will them in urging a range of actions be taken by the federal government, the CRTC and the country's Competition Bureau.
Advocating for a more affordable Internet will be: ACORN Canada; Brookfield Institute for Innovation + Entrepreneurship; activist and author Cory Doctorow; Canada Research Chair in Internet and E-Commerce Law Michael Geist; The Internet Society Canada Chapter; OpenMedia; Public Interest Advocacy Centre; Ryerson Leadership Lab; Samuelson-Glushko Canadian Internet Policy and Public Interest Clinic; and TekSavvy Solutions.
And while a lack of competition has long been cited as a reason for high prices in Canada, the fact that a majority of subscribers stick with the 'Big Three' is also a stumbling block to leveling the playing field, at least price-wise.

Canada's Competitive Network Operators, a trade organization made up of Internet and telecommunications service providers that own/operate telecommunications networks across the country, is also fighting for a fair Internet pricing and accessibility structure.
Pandemic Pressures
Affordable Internet activists point out that, throughout the current COVID-19 crisis, reliable and affordable connectivity became even more essential. So did many things, in fact: many we had never deemed as so important, relevant or even as noteworthy as high speed Internet.
"The affordability and accessibility of the [I]nternet has never been more critical," says Franca Palazzo, one of the event participants and the executive director of the Internet Society, Canada Chapter. "More than ever, we are being asked to work, learn and connect online."
While it is true that many of our fellow Canadians are struggling to make ends meet during this pandemic, and they struggle, the coalition says, to pay some of the highest telecom bills in the world (while others can't even get high-quality reliable connections), it is also true that many of us are using our high-speed connections more than ever with no increase in cost or decrease in service as a result of our pandemic-related stay-at-home, work-at-home or school-at-home activities.
The big three providers in Canada – Bell, Rogers and Telus – are among those companies that lifted data caps on cable and fibre-based residential Internet services; it's a corporate goodwill gesture made as a result of pandemic and public pressures. The caps have been lifted until the end of June, where and when possible. (The Liberal government has directed the country's largest telecom providers to cut specific cellphone prices in general.)
Not everyone is eligible for the pandemic discounts, however: some folks still using cellular (where, for example, high speed networking is not available) for their Internet connections are unable to get discounts because, the telecoms say, bandwidth and capacity would be threatened if caps were removed from cellular service.
"The digital divide in Canada is sometimes portrayed as exclusively a rural-urban divide," says Sam Andrey, the director of policy and research at Ryerson Leadership Lab, where research and analysis into Internet usage is conducted. "But even in Canada's largest cities, there are persistent gaps in access to digital services, devices and affordable [I]nternet at sufficient speeds that map onto other socioeconomic inequities, including income, age, race and ability," he adds.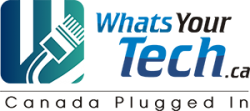 Brim Financial Raises $25M Series B to transform the way people bank and shop
TORONTO, March 16, 2021 /PRNewswire/ – Brim Financial (Brim), a Canadian next-generation Fintech company and certified credit card issuer, today announced the close of a $25M Series B, co-led by Desjardins Group and US-based EPIC Ventures with strong participation from Canadian and US based investors including goeasy Ltd., White Owl and Impression Ventures.
Brim's state-of-the-art technology stack and credit cards infrastructure leverages the company's ability to directly access the payment rails as an issuer, enabling Brim to deliver a fundamentally transformative ecosystem of financial products for consumers and businesses.
The Series B financing will bolster Brim's Platform as a Service (PaaS). Brim's B2B2C strategy enables any bank, credit union, fintech or large commercial partner to seamlessly roll out Brim's financial products platform, credit cards and integrated buy-now pay-later solutions, mobile and digital banking, and behavior-driven customer engagement, all embedded with a best-in-class globally open loyalty and rewards ecosystem available in real-time at all merchants worldwide. With Brim's Platform as a Service, partners have the ability to customize every element of the platform and leverage Brim's end-to-end services, on a modular and turnkey basis.
"Our technology stack powers banking, loyalty and integrated e-commerce on a single platform, with the customer experience at the center of it all" said Rasha Katabi, CEO and Founder of Brim Financial. "Today's digital environment has brought a new sense of urgency for institutions to assess how they will interact with their customers. We are well positioned to be at the forefront of this transformation that's shaping the way we live, connect and engage for decades to come, and we're excited to be working with investors who share the same vision."
Brim has expanded beyond the direct-to-consumer space enabling large partners to leverage their digital first platform, suite of credit cards and financial products, and a globally open rewards and e-commerce ecosystem. Brim seamlessly integrates buy-now pay-later capabilities in all of its revolving consumer and business credit card products, providing ultimate flexibility for customers with a uniquely and strongly differentiated ecosystem.
"We're thrilled to be part of Brim's next chapter. There is tremendous potential in the industry, both in Canada and in the US, and Brim is uniquely positioned to deliver a significant and much needed transformation." said Ryan Hemingway, Managing Director at EPIC Ventures. "Brim is combining banking and commerce like we haven't seen in North America."
Merged with its scalable technology platform, Brim has the largest open loyalty and rewards ecosystem as Brim's technology stack directly leverages the global payment network. Brim's Loyalty and Rewards are live at all points of sale globally, both in physical stores and online. Any merchant can be live and part of the ecosystem in less than 3 minutes.
"Brim's platform delivers industry-leading payments technology to their customers at an astonishing pace," Martin Brunelle, Vice-President, Growth, Acquisitions and Development at Desjardins Group. "Desjardins has earmarked $100 M to invest in technology companies and investment funds who can support our different business units in their digital transformation needs. We're very excited to be partnering with Brim."
With its platform built entirely from the ground up and directly on the global payment network, Brim is positioned to transform the future of the credit card industry and digital banking products with the world's largest open loyalty and rewards ecosystem. Brim has notably on-boarded hundreds of merchants to its rewards ecosystem since its launch, and rapid expansion will continue to be a key focus for the company going forward.