Les maires des grandes villes canadiennes réclament du financement pour le logement
[ad_1]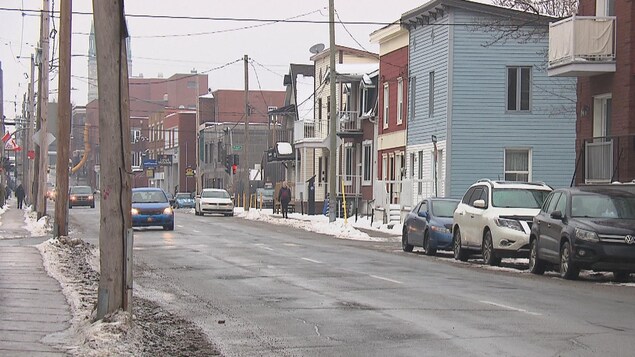 Le caucus des maires des grandes villes de la Fédération canadienne des municipalités se réunit aujourd'hui à Ottawa avant de rencontrer le premier ministre Trudeau et de lui présenter sa liste de souhaits pour l'année électorale 2019 – la dernière du mandat actuel du gouvernement libéral.
Le maire d'Ottawa, Jim Watson, a déclaré que sa ville a dû absorber environ 5,7 millions de dollars supplémentaires en coûts de logement en 2017 en raison d'une hausse du nombre de demandeurs d'asile qui traversent la frontière en provenance des États-Unis. Il a dit qu'il s'attendait à ce que la ville subisse le même sort en 2018.
Les maires ne semblent pas avoir une somme précise en tête du montant d'argent qu'ils souhaitent obtenir du fédéral pour le logement. À la fin de 2017, le gouvernement Trudeau a mis en œuvre une stratégie nationale pour le logement d'une valeur de 40 milliards de dollars sur dix ans. La politique vise à remédier, du moins en partie, à une grave pénurie de logements abordables dans les grandes villes, mais les maires semblent vouloir obtenir un financement plus rapidement.
La Gendarmerie royale du Canada (GRC) a intercepté 19 411 demandeurs d'asile à l'extérieur des postes frontaliers officiels en 2018, comparativement à 20 593 en 2017.
Le maire de Toronto, John Tory, s'est dit d'accord avec son homologue Watson pour dire que le gouvernement fédéral devrait faire plus pour partager le fardeau de l'établissement des réfugiés à l'extérieur de Toronto.
Alors que le débat sur l'immigration s'enflamme, la route de Roxham Road, au Québec, constitue une plaque tournante du phénomène.
Les coûts de la légalisation du cannabis
M. Watson a également indiqué que la décision du gouvernement fédéral de légaliser la consommation de marijuana à des fins récréatives a fait grimper le coût de la répression policière dans sa ville.
« Dans notre cas, nous allons recevoir environ 2 millions de dollars [du fédéral] pour toutes les inspections et l'application de la loi… alors que notre personnel estime plutôt les coûts réels de la politique à 8 millions de dollars, a-t-il déclaré. C'est donc une somme de 6 millions de dollars que nous devrons absorber. »
Mais la principale demande des plus grandes villes du pays se situe au sujet du financement fédéral du transport en commun. Les maires veulent 34 milliards de dollars sur 10 ans à compter de 2028 pour financer les services de transport en commun. Selon leur proposition, 30 milliards de dollars de cette somme seraient distribués aux villes en fonction de l'achalandage – 29 milliards de dollars iraient aux réseaux de transport en commun dont l'achalandage dépasse un certain seuil et le milliard de dollars restant aux petits réseaux.
Les quatre milliards de dollars restants iraient à l'augmentation de l'achalandage et aux réseaux de transport en commun en milieu rural. Les maires veulent aussi que le financement devienne permanent.
L'influence politique
« Cela permet à Toronto d'envisager sa prochaine expansion majeure du métro, cela permet à Halifax de commencer à penser au transport rapide par autobus et cela permet à Edmonton de penser à l'avenir du train léger sur rail », a déclaré le maire d'Edmonton et président du caucus des maires des grandes villes, Don Iveson,.
M. Iveson a dit que lui et ses autres maires de grandes villes exercent une influence politique considérable au cours d'une année électorale fédérale.
Le ministre de l'Infrastructure, François-Philippe Champagne, a déclaré que son gouvernement avait déjà investi des milliards de dollars dans le transport en commun.
« Il y a eu des réparations et des améliorations sur plus de 2000 km de routes et d'autoroutes, plus de 170 kilomètres de nouvelles autoroutes et plus de 70 nouveaux ponts, a-t-il indiqué dans un courriel.
Tout comme M. Trudeau, les maires doivent rencontrer M. Champagne, le ministre des Affaires intergouvernementales, Dominic LeBlanc, et le ministre de la Sécurité frontalière et de la Réduction du crime organisé, Bill Blair.
[ad_2]

Source link
Biometric Vaccines Are Here Preceding Forced Digital ID
The future of vaccines is here, just in time for the coming forced digital ID. This isn't some sci-fi movie based on some conspiracy theorists' idea of Revelation where every living being is required to be tagged. Biometric vaccines are real, are in use and have been deployed in the United States.
Biometric vaccines are immunizations laced with digital biometrics, created from merging the tech industry with big pharma. This new form of vaccine injects microchips into the body creating a global ID matrix to track and control every person. Not only has this satanic system already been rolled out, billions may already have been injected unaware.
ID2020 Alliance, a program aimed at chipping every person on earth, has collaborated with GAVI (Global Alliance for Vaccines and Immunizations) to inject these microchips into the body through immunization. 
How to get more of everything you love about Ottawa
We love Ottawa, and we want to help you make the most of living in the capital.
Ottawa Magazine is launching a new membership program, with front-of-the-line access to events, special offers at cultural institutions, and exclusive access to one-of-a-kind food and drink experiences at the city's best restaurants. And of course, a subscription to our award-winning magazine.
Basically, everything you love about the city… just more of it.
Sign up for more information now and you'll be one of the first to hear when memberships go on sale!
Where to Live Now: A data-driven look at Ottawa neighbourhoods
What does community have to do with buying a house? Do people really want friendly neighbours, or do they just want the most square footage for their buck?
In The Village Effect: How Face-to-Face Contact Can Make Us Healthier, Happier and Smarter, Montreal psychologist Susan Pinker cited a 2010 study conducted at Brigham Young University in Idaho that analyzed relationship data for more than 300,000 people over nearly eight years. She discovered that people who were integrated into their communities had half the risk of dying during that time as those who led more solitary lives. In Pinker's analysis, integration meant simple interactions such as exchanging baked goods, babysitting, borrowing tools, and spur-of-the-moment visits — exactly the kinds of exchanges we saw grow when COVID-19 forced us all to stay home.
For this year's real estate feature in the Spring/Summer 2020 print edition, we crunched the numbers to find the neighbourhoods where we think you're most likely to find such opportunities for engagement. Using data available through the Ottawa Neighbourhood Study (ONS), we chose six indicators that we believed would attract those looking to connect with the people around them. Omitting rural areas, we awarded points to each neighbourhood according to where it landed in the ranking. (In the event of a tie, we used a secondary indicator of the same theme to refine the ranking.) You'll find the ten neighbourhoods that performed the best according to those six indicators listed below, along with resident profiles and notable destinations in each 'hood — though many have been forced to adapt to COVID-19, most are offering delivery and/or take-out, and we are hopeful they will resume normal operations once it is safe to do so.