Canadian Consumer Coalition Calls for Affordable Internet on National Day of Action
Tomorrow, Tuesday, March 16, a national day of action will be staged by Canadian consumer advocates, social justice groups, telecom policy experts, digital activists, and independent ISPs, or Internet Service Providers.
In a series of scheduled virtual events, there will be calls for the federal government and telecom regulators to take action and ensure affordable Internet and wireless services are available to all Canadians.
The free online event is open to the public, and planners and scheduled participants in the Day of Action for Affordable Internet hope consumers themselves will them in urging a range of actions be taken by the federal government, the CRTC and the country's Competition Bureau.
Advocating for a more affordable Internet will be: ACORN Canada; Brookfield Institute for Innovation + Entrepreneurship; activist and author Cory Doctorow; Canada Research Chair in Internet and E-Commerce Law Michael Geist; The Internet Society Canada Chapter; OpenMedia; Public Interest Advocacy Centre; Ryerson Leadership Lab; Samuelson-Glushko Canadian Internet Policy and Public Interest Clinic; and TekSavvy Solutions.
And while a lack of competition has long been cited as a reason for high prices in Canada, the fact that a majority of subscribers stick with the 'Big Three' is also a stumbling block to leveling the playing field, at least price-wise.

Canada's Competitive Network Operators, a trade organization made up of Internet and telecommunications service providers that own/operate telecommunications networks across the country, is also fighting for a fair Internet pricing and accessibility structure.
Pandemic Pressures
Affordable Internet activists point out that, throughout the current COVID-19 crisis, reliable and affordable connectivity became even more essential. So did many things, in fact: many we had never deemed as so important, relevant or even as noteworthy as high speed Internet.
"The affordability and accessibility of the [I]nternet has never been more critical," says Franca Palazzo, one of the event participants and the executive director of the Internet Society, Canada Chapter. "More than ever, we are being asked to work, learn and connect online."
While it is true that many of our fellow Canadians are struggling to make ends meet during this pandemic, and they struggle, the coalition says, to pay some of the highest telecom bills in the world (while others can't even get high-quality reliable connections), it is also true that many of us are using our high-speed connections more than ever with no increase in cost or decrease in service as a result of our pandemic-related stay-at-home, work-at-home or school-at-home activities.
The big three providers in Canada – Bell, Rogers and Telus – are among those companies that lifted data caps on cable and fibre-based residential Internet services; it's a corporate goodwill gesture made as a result of pandemic and public pressures. The caps have been lifted until the end of June, where and when possible. (The Liberal government has directed the country's largest telecom providers to cut specific cellphone prices in general.)
Not everyone is eligible for the pandemic discounts, however: some folks still using cellular (where, for example, high speed networking is not available) for their Internet connections are unable to get discounts because, the telecoms say, bandwidth and capacity would be threatened if caps were removed from cellular service.
"The digital divide in Canada is sometimes portrayed as exclusively a rural-urban divide," says Sam Andrey, the director of policy and research at Ryerson Leadership Lab, where research and analysis into Internet usage is conducted. "But even in Canada's largest cities, there are persistent gaps in access to digital services, devices and affordable [I]nternet at sufficient speeds that map onto other socioeconomic inequities, including income, age, race and ability," he adds.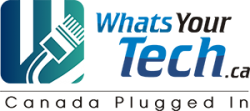 Federal Budget 2021: Ottawa adds $1B to broadband fund for rural, remote communities
The federal government will add $1 billion to a fund for improving high-speed communications in rural and remote areas of Canada, bringing the total to $2.75 billion by 2026, the Liberals said Monday in their first full budget since the pandemic began last year.
The money is going to the Universal Broadband Fund, which is designed to support the installation of "backbone" infrastructure that connects underserved communities to high-speed internet.
It's one of many government and private-sector initiatives that have gained urgency since the pandemic began, as Canadians became more dependent on internet service for applications ranging from e-learning to daily business operations.
Ottawa says the additional money will keep it on track to have high-speed broadband in 98 per cent of the country by 2026, and 100 per cent by 2030.
Money spent on high-speed communications will be good for a recovering economy, said Pedro Antunes, chief economist at the Conference Board of Canada, a non-partisan think-tank.
The latest data from Statistics Canada says there were about five million people working from home during the pandemic, up from about two million prior to that, Antunes said in an interview.
"That's a quarter or so of the workforce," he added. "And I think a fair number of those people are going to continue to work from home, at least in some part-time way."
Improved connections to high-speed broadband and mobile communications will add to the productive capacity of the economy overall, especially as it reaches beyond Canada's cities, Antunes said.
He said there's been a "real issue" with economic growth outside major urban centres and the improved connectivity "is something that can help stimulate that."
The Universal Broadband Fund was initially mentioned in the 2019 budget, though specifics were not available until last November's fiscal update.
The $1-billion top-up to the broadband fund announced today is in addition to $1.75 billion promised to the fund by the federal government's November fiscal update.
COVID-19: What you need to know for April 19
Provincewide
Per today's government report, there are 4,447 new cases in Ontario, for a total of 421,442 since the pandemic began; 2,202 people are in hospital, 755 of them in intensive care, and 516 on ventilators. To date, 7,735 people have died.
According to data from the Ministry of Health and Long-Term Care, there are 40 outbreaks in long-term-care facilities, 36 confirmed active cases of positive residents, and 127 confirmed active cases of positive staff. To date, there have been 3,755 confirmed resident deaths and 11 confirmed staff deaths.
Per the government's report on Ontario's vaccination program, as of 7 p.m. yesterday, Ontario has administered 66,897 new doses of COVID-19 vaccines, for a total of 3,904,778 since December 2020. 3,212,768 people have received only one dose, and 346,005 people have received both doses.
Federal budget 2021 highlights: Child care, recovery benefits, OAS increases – everything you need to know
The federal government's first budget in more than two years certainly looks the part: At 739 pages, it is a hefty document chock full of billions in new spending.
Those funds will be spread among a number of key groups – students, seniors, parents and small-business owners, to name a few – as Ottawa looks to bolster Canada's recovery from COVID-19 but also plan for life beyond the pandemic.
To that end, the deficit is projected to hit $354.2-billion in the 2020-21 fiscal year, which just ended – better than expected about five months ago, given the economy's resilience over the winter months. It is estimated to fall to $154.7-billion this fiscal year, before dropping further in the years to come as pandemic spending recedes from view.
Here are some of the highlights from Monday's budget.
The budget outlines tens of billions of dollars in federal subsidies for a national child-care program, a promise the Liberal Party has made in some form since the early 1990s. Child-care supports became a point of national debate during pandemic lockdowns as parents with young children struggled to juggle work and family responsibilities.
In total, the government proposes spending as much as $30-billion over the next five years, and $8.3-billion each year after that, to bring child-care fees down to a $10-a-day average by 2026. The proposal, which requires negotiation with the provinces and territories, would split subsidies evenly with those governments and targets a 50-per-cent reduction in average child-care fees by the end of 2022.
The federal program is largely modelled on Quebec's subsidized child-care system, implemented in the 1990s in an effort to increase women's access to the labour market. Since then, labour participation rates for women aged 25 to 54 in the province have grown to exceed the national average by four percentage points.